We believe top consultancy services require deep sectorial expertise. We therefore focus our services in the areas where our expertise is strongest:
Agriculture and food
Chemicals and pharmaceuticals
Environment, energy and climate change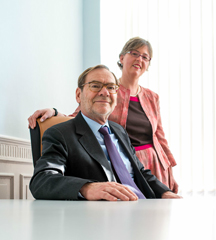 We work, meet our clients and organize events at The Library.
Trade-Up is an independent consultancy that was set up to advice companies, organizations and governments how to take advantage of global trade opportunities, improve trade conditions between countries and regions and overcome specific barriers to trade.
In doing so we promote a level playing field for all trading partners while respecting local and cultural diversity. Our focus lies with finding practical solutions to concrete technical barriers to trade.
We strongly believe in regulatory cooperation be it on international, regional or bilateral level and therefore advocate long-term engagement and relationship building with and between regulatory authorities.
We advise and support companies and organizations with a broad range of services on an extensive set of trade issues.
At the core of our value proposition is a network of top trade experts that spans around the world. Many of our experts are former government officials that have been key figures in resolving trade issues and negotiating successfully important trade agreements. The experts in our network are located in different places around the globe. Their joint experience covers a huge part of the world.
Our expert pool is constantly evolving – in many cases we have added particular expertise to our network following client demand. We are always happy to hear from experts interested to join our network.